2020
Einstein Park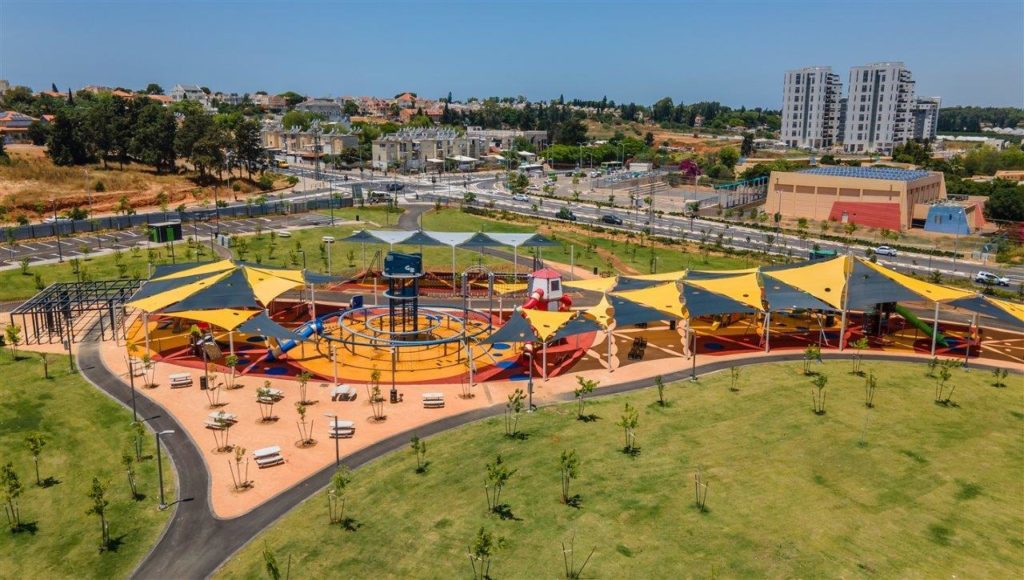 Einstein Park, one of the largest parks in Netanya, is located in the north of Netanya, near the intersection of Einstein and Spinoza Streets, covering about 20 dunams.
It is a huge park with challenging facilities and peripheral walking paths, a park with trees and shading, colorful synthetic grass and seating areas, whose design has been thought out so that it will cater for a variety of ages, families, little ones and adults.
The park will be a space for leisure and recreation of urban significance, but also of national significance, as the design is based on the principle of sustainability, land conservation, energy saving, water saving, runoff management and fauna and flora cultivation.
Contacts:
Ishar Harel 11, Netanya
North of Netanya
Near the intersection of Einstein and Spinoza Streets