Mondays and Thursdays
Gallery on Herzl Street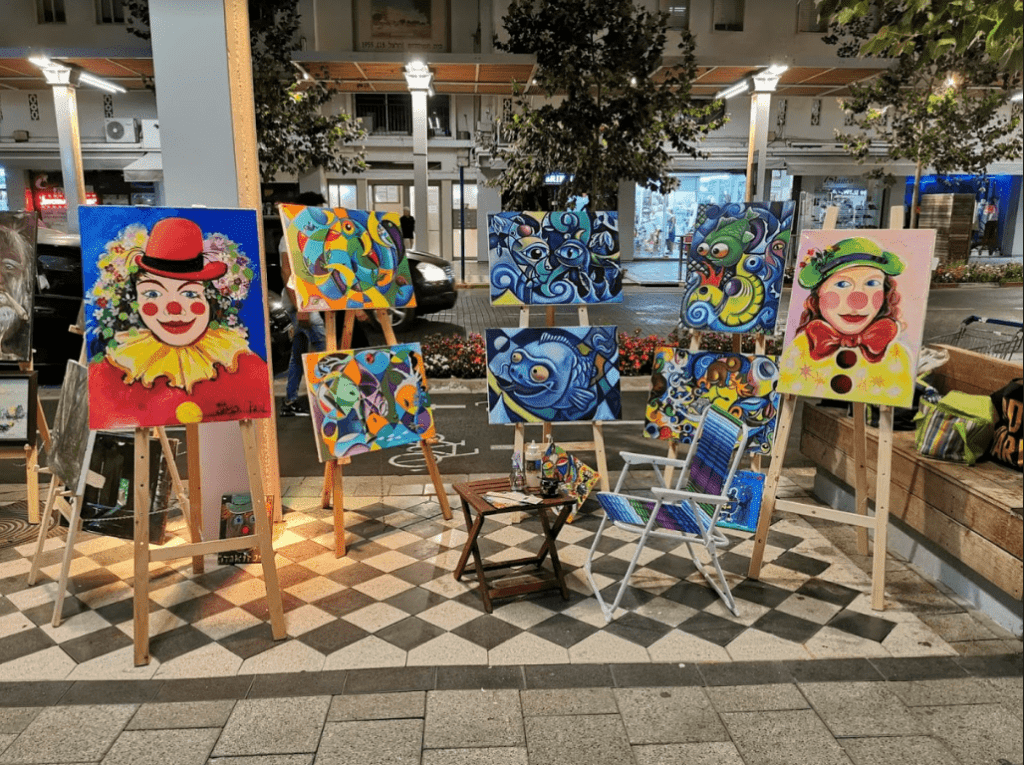 We want to show off that we are the only ones who have a gallery on Herzl Street in Netanya and it is open to everyone!! Anyone who wants to draw and display paintings and any artwork is welcome to contact Mazal Kuti.
We invite you to the street festivities with her and many other talented artists who will also exhibit their art so we wait for you to come and celebrate with me in colors…
On Mondays and Thursdays from 16 pm to 20 pm on the renewed part of Herzl Street (between the Stampfer -Dizengoff Streets section).
On rainy days the activity is canceled beforehand or the public may be invited to continue his work at Mazal Kuti's home.
Contacts:
Herzl Street (between the Stampfer -Dizengoff Streets section)
Netanya City Administration: 09-8340733
Tourism office: 09-8827286