Netanya for Vegans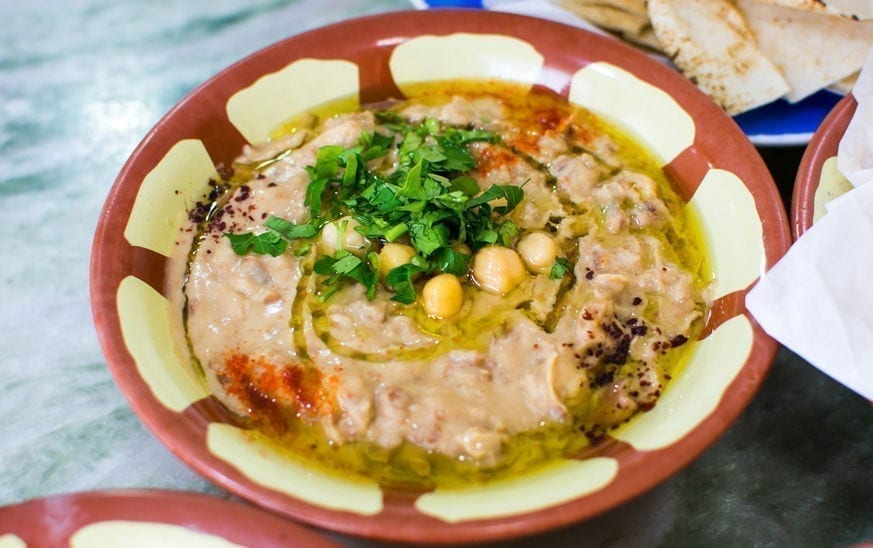 Israel prides itself for having a bustling food scene with a variety of restaurants offering food to satisfy every craving. If you like Medeterenian ingredients, like a variety of fruit and vegetables, quality olive oil and tahini – the rich sesame seeds paste that can be found in any Israeli fridge – you'll always have something to eat here. But if you refrain from eating meat or stick to a vegan lifestyle, you'll be happy to find out that you're in the right place. Israel has emerged in the last years as heaven for vegans and vegetarians. It's hard to pin the exact reasons for the widespread acceptance of the vegan diet in Israel. It may be that the traditional separation between meat and dairy prescribed by the Jewish law of Kashrut, the warm climate or love for adopting trends that made vegan cuisine take root. Studies show that at least 5% of the local population avoid meat, dairy, and eggs entirely. And if you judge by the number of vegan options for diners that number is significantly larger, making one tiny country one of the worldwide centers for vegan food and lifestyle. Netanya is no exception: if you're looking for a vegan meal, you'll be able to choose from fine cuisine to deep-fried street and almost every eatery will have a meatless option.
Here are our recommendations for enjoying a vegan lunch in Netanya:
The Fast Falafel hardly needs an introduction as the ultimate vegan street food. It's hot, fried and crispy and it's wrapped in a soft pita pocket – what can be better? Get your fix at Musa Falafel on Weizman street, an eatery that has been serving fried fava balls since 1953 and is recognized as one of the best in the country.
The Smooth Every Israeli has his own favorite hummus place and will always proclaim it to be the best. Some speculate that vegan food took off in Israel, simply because many of us have Hummus for lunch at least once a week anyway. The people of Netanya swear by Hummus Uzi, so head there for a plate of warm hummus paste topped with chickpeas, tahini and olive oil. This protein-filled delicacy satisfies vegans and meat eaters alike.
The Exotic Georgian Food is not the first cuisine you associate with Israel, but Georgian Jews who immigrated here brought with them a fascinating food tradition unlike any other. Georgian restaurants like Batumi, are not vegetarian by definition and do have meat on the menu. But we recommend going anyway to try the salads and side dishes that use eggplants, nuts, herbs, and fruit to create unique flavors.
The Eclectic A visit to the market is a must for every food lover in Israel. Netanya's market is always busting at the seams with fresh produce and on top of seasonal fruit and vegetables, vegans will find a magnificent selection of pickles, olives, nuts, dried fruit, and spices. If you're looking for dessert, head for the market's many pastry shops to try fried North African sweets, that are pulled out of the boiling oil, pasted in honey and served hot with a glass of mint tea. Vegan, delicious, and addictive.
Find us at Instagram
---
This error message is only visible to WordPress admins
Error: No connected account.
Please go to the Instagram Feed settings page to connect an account.