Home
>
Promenades in Netanya
Promenades in Netanya
The city's great topography, beaches and limestone cliffs – led to the construction of the new promenades, which contains actual parks and includes a wide range of facilities – art and environmental sculptures, giving unique and individual character to each segment.
Netanya boasts some beautifully styled and well-manicured promenades from the north part of the city to the southern neighborhoods. This string of promenades is the longest of its kind in Israel and is also part of the national hiking path "Shvil Israel".
For many Netanya residents and tourists visiting the city alike, these are warmly treasured places.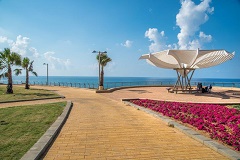 Meet the new Hamelachim Promenade in Netanya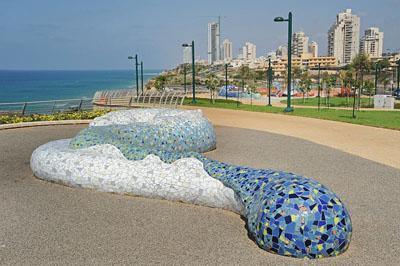 The southern promenade named after director Claude Lanzmann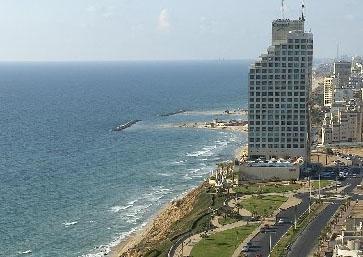 Carmel Promenade
Carmel Promenade
extends from the "Pirchei HaEven" square on Baruch Ram Street to the "Ir HaShemesh" square. The promenade provides an extensive view of the sea as well as a green landscape and seating areas.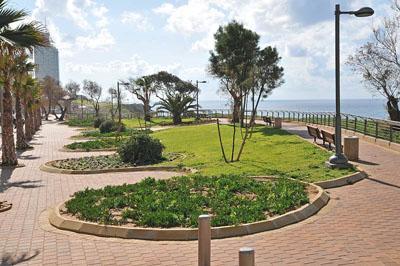 Dankner Promenade
Dankner Promenade
A flat promenade on top of the cliff, providing a view of the surrounding plants, typical for the coastal area.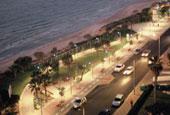 The Nizza promenade
The Nizza promenade
stretches between the "Mini Golf" restaurant and the "Galil" hotel. The promenade offers seating areas, game compounds, lawns and bicycle trails. For the children – there are delightful sculpture playgrounds shaped as animals and red mushrooms.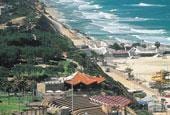 In the Ma'apilim promenade
In the Ma'apilim promenade
The promenade has an art square the center of which holds the city gallery, presenting ongoing exhibits of the finest Israeli artists. There are also private galleries, a fenced roller skating rink, and play and seating areas.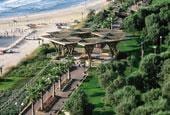 The Rishonim Promenade
The Rishonim Promenade
is unique with its nine spacious pergolas made of wood and stone. Each pergola has a different geometric structure and a different color. Along the promenade there are plenty of cafes and restaurants as well as a special play area for children. In its center – the elevator to the sea, allowing the traveler to descend from the cliff to the beach in only 20 seconds..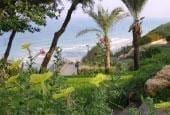 Shaked Promenade
Shaked Promenade
is unique with its acoustic shell amphitheater that can seat 1,000. The promenade has two restaurants, one of which is surrounded by a small lake and waterfall near a picturesque wooden bridge, the other has a pagoda roof.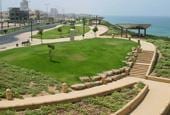 Matzok promenade
Matzok promenade
is characterized by romantic seating areas at the foot of the sea and before the wild natural cliff rocks. In the promenade you can find a new playground area rich with games. The colorful paragliding site extends to the south of the promenade, allowing for guided activities over the ridge.